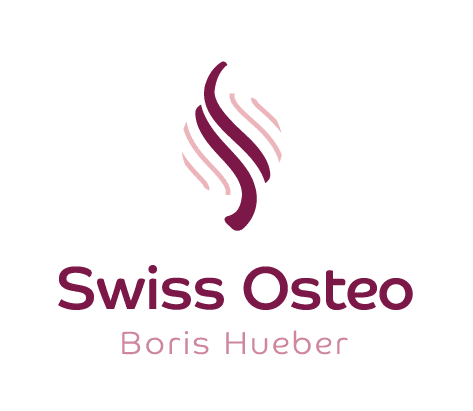 "Our goal: to help you regain your physical autonomy by becoming an actor in your health"
Presentation of our clinic and our vision of osteopathy
We are pleased to welcome you to our warm clinic to take care of your health, and guide you to preserve it. The firm is ideally located in the centre of Lausanne, opposite the prestigious Lausanne Palace. It offers a soothing panorama between the Bel-Air tower and the Cathedral, passing through the Sauvabelin tower.
The Clinic opened its doors in 2007, and since 2009 Boris Hueber has been working at the Cecil Clinic of the Hirslanden Group. This mark of trust is a guarantee of quality for the patient and shows a solid experience in the approach to osteopathy and its integration with the medical profession, whether in the Maternity Hospital or the Emergency Department.
Osteopathy is a holistic manual medicine, in other words it takes into account the person as a whole. We search for the origin of your ailments through a complete anamnesis. Through clinical and osteopathic tests, we seek to understand your body schema as well as possible. This assessment allows us to offer you a service adapted to your needs. In some cases, it is possible that following the assessment we may have to refer you to your doctor or a specialist, or even request an additional examination (X-ray, MRI, etc.) if your problem requires it. Our role as osteopaths is to support you to enable you to acquire a better posture, and thus gain mobility and improved comfort. In our office, we have decided to do 60-minute sessions for the first appointment, and 45 minutes for the follow-up, in order to take the time to listen to you.
We use non-invasive techniques for the patient, and we adapt to each person. We work with people of all ages, from infants to seniors. In addition, each of us has received specific training in perinatal care (follow-up of the pregnant woman and the infant). All sports enthusiasts, we offer a personalized approach to both amateur athletes and the most experienced sportsman.
Our objective is to support you in the long term, guiding you so that you can rely on your own resources and regain physical autonomy.
We look forward to meeting you and sharing a part of your story.
"Osteopathy the health partner, for your continuous wellbeing"
Ostéopathe très sympa et très compétent ! Notamment si vous êtes sportif-ves, il saura très bien vous aider étant lui-même très sportif. Je recommande x1000. Merci beaucoup pour les traitements efficaces!
A la suite d'un accident et de douleurs persistantes, j'ai été pris en charge par M. Boris Hueber. Grâce à un traitement efficace et à son professionnalisme, les douleurs ont rapidement été atténuées avant de disparaître. Le cabinet est en outre idéalement situé et le contact très sympathique, je recommande vivement.
I had a Great session with Dr.Hueber and came out feeling revitalized , and pain free. Dr.Hueber was very attentive to my needs. He understood quickly the problem and dealt with my neck pain in very kind and professional manner. His friendly approach made me reassured. I can only highly recommend his services with his relaxing office in a hear of Lausanne.
J'ai été traité par Antoine Kraeutler pour un problème de cervicales. Après deux séances, il m'a remis en place les cervicales, le dos plus droit à décoincé encore quelques parties et s'est occupé d'une vieille lésion sur mes chevilles...franchement j'en espérais pas tant. A quoi faut ajouter qu'il a été très sympa durant les séances et que ses explications m'ont permis de continuer un certain travail chez moi pour éviter de me coincer à nouveau. Je ne peux que recommander de tels professionnels. Merci !
Laetitia Munafo
05/11/2021
Très accueillant et professionnel. Nous y sommes allés pour ma fille, dès sa naissance et elle l a de suite adoptée. Ses soucis de jambe et tête se sont rapidement estompés.
Jesus Torralba
01/11/2021
MAGNIFIQUE!!!!!
Claude Rutishauser
29/09/2021
Ce sont les excellents commentaires lus sur ce site qui m'ont incité à prendre rendez-vous chez cet ostéopathe. Et bien je ne peux que confirmer tout le bien qui est mentionné ici ! Mes douleurs dorsales ont totalement disparu, l'accueil y est chaleureux et Boris est fort sympathique. De plus, en tant que sportif de haut niveau, il sait parfaitement nous conseiller pour nos propres activités sportives. Un grand merci à lui !
Excellent osteopathe, très à l'écoute, je recommande fortement.
Géza Attila Frang
22/04/2021
Boris is an amazing ostéopathe with deep knowledge as well as great attitude! He helped me with my shoulder pain and showed how to do exercises correctly so they do not come back. I can definitely recommend him!